Türkiye has been hosting the largest number of Syrians in the world for the past years. The Creative Industries (CI) by Syrian SMEs in Türkiye contribute not only to a sustainable economic development, but it also helps boost social integration/harmonization and cultural presence of Syrians in Türkiye.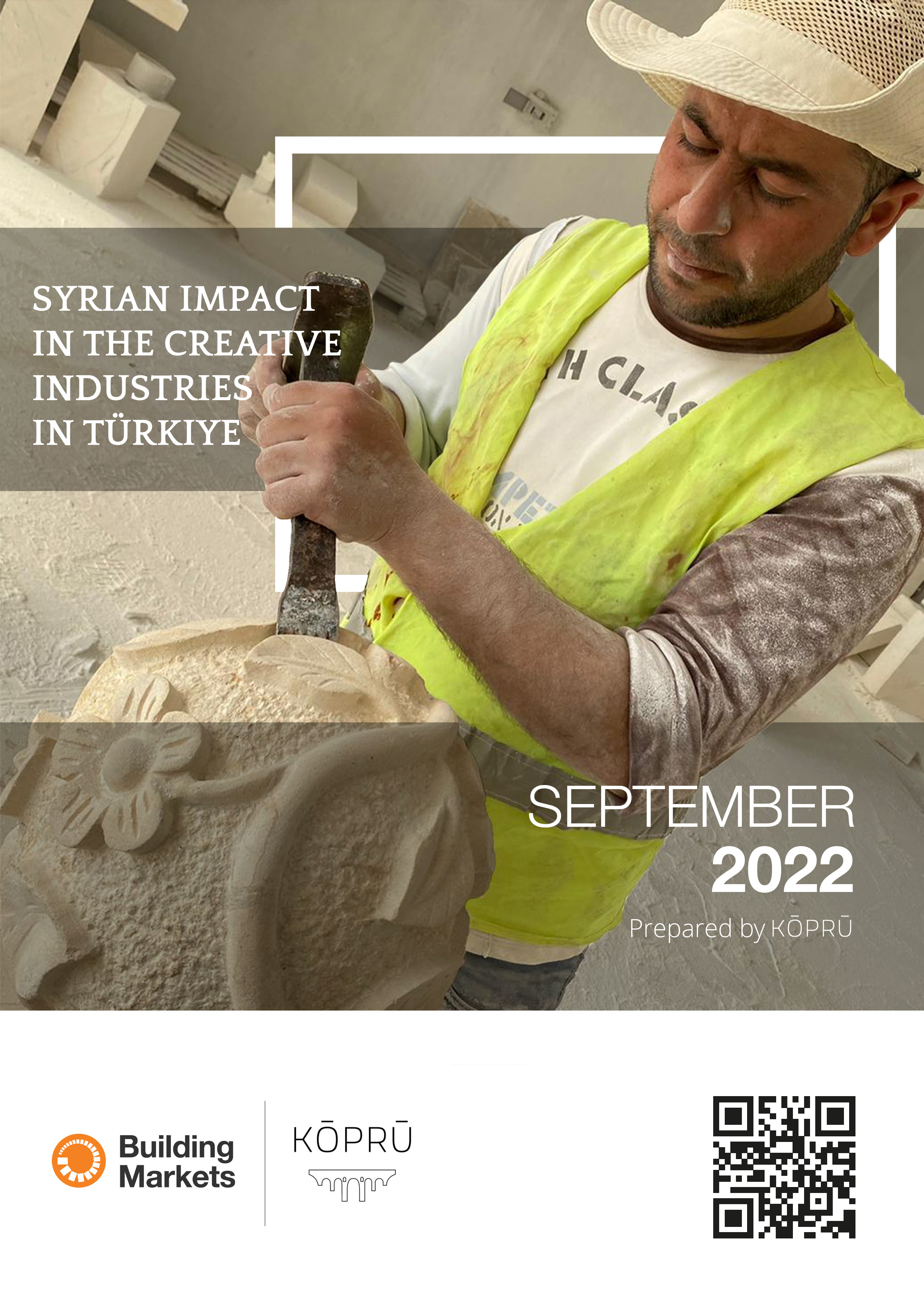 Creative sectors are now the fastest-growing and one of the most important sectors around the globe. The CI also has a crucial role in economic growth in Türkiye, potentially generating more jobs than traditional industries and having the capacity to be more inclusive for youth, women, and refugees.
Syrians not only brought forgotten, artisanal skills, but also created satellite digital industries that mirror Turkish growth, only slightly differing by their target market. Syrian entrepreneurs carved out their competitive space within Turkish creative industries market, while contributing to its expansion.